Best mobile app development services for enterprise, startups & SME's.
We develop mobile apps that help businesses for better operational efficiency and engagement. Hire certified mobile app developers from Cosmo India who are experts for delivering excellence in Android, iOS and cross-platform app development services.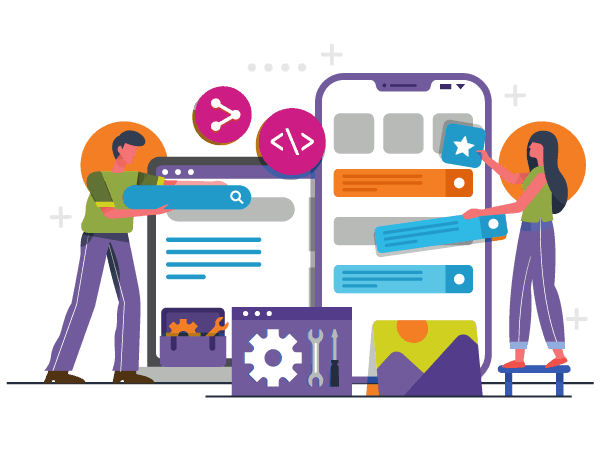 Mobile Application Solutions
A perfect blend of innovation and business solutions offered in a mobile application. Drive and deliver successful business and scale it to new heights with our mobile app development services offering the best mobile app solutions. The best mobile applications can be defined by the style it holds in the User Interface (UI) and the way it provides the User Experience (UX). We blend the best of both to offer top mobile application solutions that caters to your business requirements.
Turn your thoughts to reality with our top-notch mobile application services for IPhone, IPad and Android. Our team of mobile app developers work on refining your ideas with a tailored solution that fits around your schedule. We strive to create highly customized mobile applications to meet customer and enterprise needs.
We are experts in developing outstanding mobile app solutions for our dynamic client base by delivering the most efficient end product. Our commitment to stringent timelines for delivery and cost effective services will work wonders for your businesses.
We help you create Apps for
Enterprise
Our collaborative consulting on Mobile Strategy serves as a catalyst in streamlining IT frameworks and processes with the mobile roadmap that is aligned with enterprise scenarios, policies and current systems.
Business
We map business's needs and use cases to enable them to quickly respond to the changes. We help your organization mobilize the inter-department communication, workflows and instant information availability.
Consumers
Our mobile experts help brands, businesses and community organizations to build scalable mobile application solutions that are aimed to be used on a daily basis by global consumers, multiple times in a day.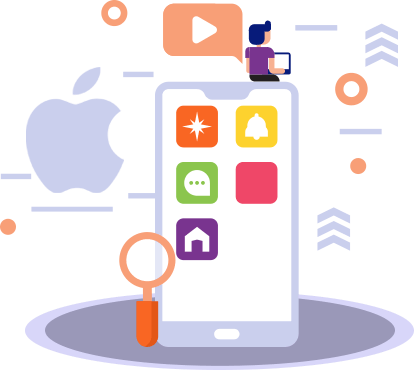 iOS Apps Development
Cosmo India is a top iOS/ iPhone app development company that boasts a talented pool of expert iOS developers. We help our clients with custom applications that work perfectly on the entire iOS platform including the latest and the most recent iOS versions and iOS devices like iPhones, iPads, Apple Watches, Apple TV, etc. Hire iOS app developers with years of experience with the latest iOS app development technologies to build mobile apps with delightful UX.
Apple Watch Development
Apple TV Apps
iOS App with SiriKit
iOS app with MLkit
iOS App with ARkit
iOS App Testing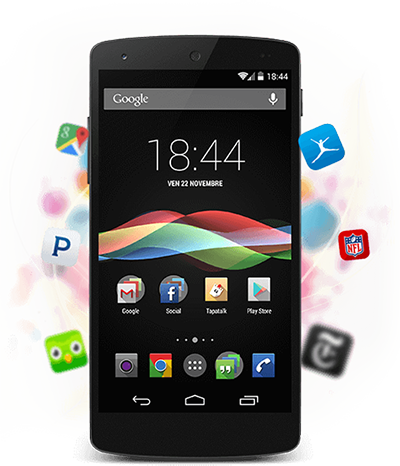 Android App Development
We are a leading Android app development company offering bespoke Android mobile app solutions for global brands, enterprises and startups. Covering the entire spectrum on the android platform, we can help you craft niche Android apps for Smartphones, Tablets, Android Wear and Android TV. Hire Android app developers from us having expertise to build custom Android apps that work on all Android devices with the latest Android OS version compatibility.
Android Smartphone Apps
Android TV Apps
Android Tablet Apps
Chromebook Apps
Android Wear Apps
Android Things Apps
Firebase Integration
Android Apps with Dialogflow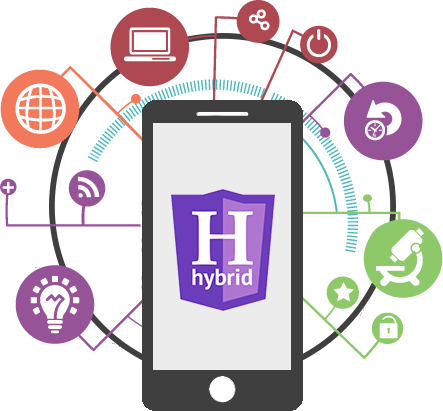 Hybrid App Development
Hybrid applications combine the best of both worlds, web and native applications. Apps built through our top hybrid mobile app development services reduce the development cost, provide easy access to device data, work offline and scale to a variety of platforms and OS. Hire hybrid app developers from IndiaNIC who combine the power of Javascript, HTML5 and CSS3 to develop Hybrid applications with the latest frameworks such as PhoneGap, Appcelerator.
Hybrid Mobile App Development
Migration to Hybrid Frameworks
Support & Maintenance
Independent Testing
PhoneGap App Development
Xamarin App Development
Responsive Web App
Hybrid App Consultation